Feverfish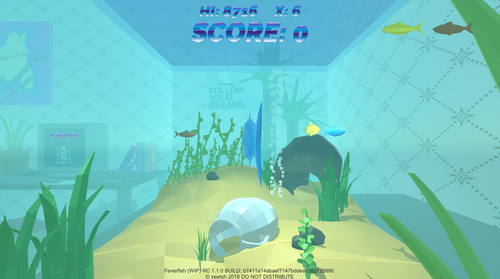 Hey everyone and welcome to the first update to Feverfish! The initial release was three weeks from now and what a time we had! No, really: Thank you all so much for playing the game and giving feedback. It means a lot to me! Although I've already started working on another game (Stay tuned! It'll be great!) I've fixed a lot of bugs and added a few things to Feverish:
New Features:
Skin System - Reach the sea to unlock different skins for Finn
Trophies for reaching the sea so you can prove your friends how skilled you are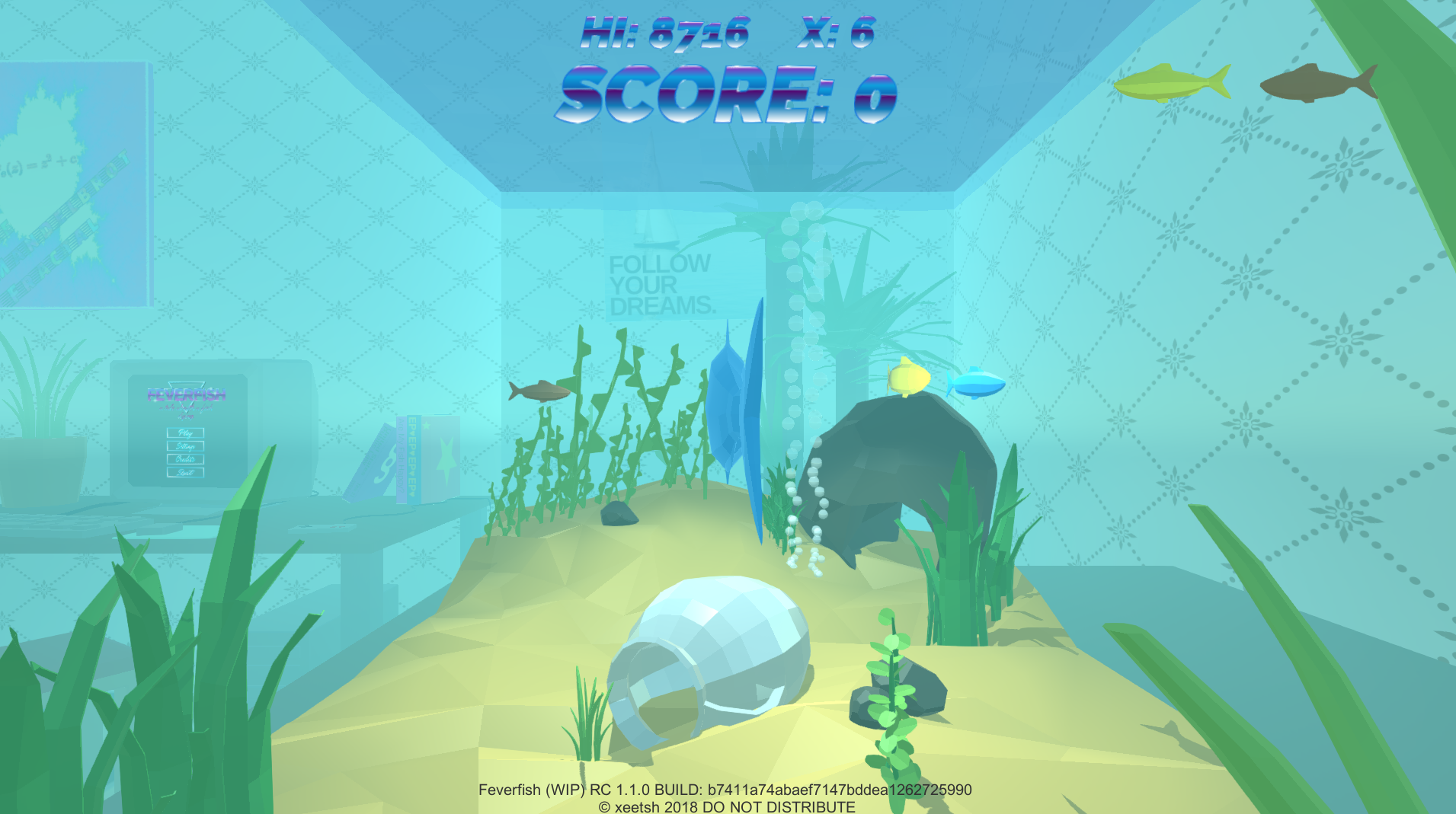 Fixes:
The end tunnel now spawns at a score of 15000 where it should spawn
Voice clips no longer play randomly in the pause menu
The intro clip only plays if you are in tutorial mode (automatically deactivated if you reached 5000)
Game loading works much faster
If the game fades out (e.g. for resetting) it will no longer fade out twice sometimes
A lot of stuff shader loading stuff you hopefully never have to worry about
The game is now like 19% cooler! Don't worry, your high score will still also be available after updating, so update now!
Thank you so much for playing!
P.S.: Stay tuned, more FishFacts™ will be added soon!